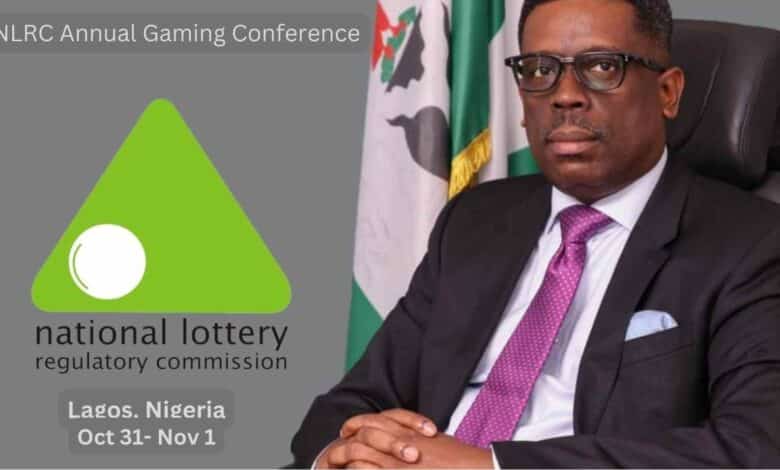 The National Lottery Regulatory Commission is wrapping up preparations for the first international Gaming Conference in Nigeria, which will bring together giants of the lottery and gaming industries from the United States, United Kingdom, South Africa, Botswana, Ghana, and other nations.
The two-day conference is scheduled for Tuesday and Wednesday this week, October 31 and November 1, 2023, at the Eko Hotels & Suites, Victoria Island, Lagos.
The National Lottery Regulatory Commission's Director General, Lanre Gbajabiamila, provided an update on the conference's preparations during a briefing with reporters in his Abuja office. He revealed that the commission has made all the required arrangements for a successful conference.
Mr. Gbajabiamila informed reporters that the gaming conference, which started in 2021, was elevated to an international standard in accordance with President Bola Ahmed Tinubu's Renewed Hope Agenda.
This agenda hinged on increased effectiveness at all levels of government for better governance, enhanced resources, and an improved quality of life for all Nigerians.
Read Also: National Lotteries and Gaming Regulatory Board (NLGRB) Holds Responsible Gaming Training
The head of the NLRC stated that the agenda had the full support of his commission and vowed to spare no effort in his declared goal to turn the lottery into a significant source of revenue for the nation.
Sam Awulu, the Director General of the National Lottery Authority, Ghana, is expected to give the keynote address at the conference, which is expected to be attended by all of the prominent operators, stakeholders, and players in the industry in the nation. Zephaniah Jisalo, Minister of Special Duties and Intergovernmental Affairs, is expected to be the Special Guest of Honor. Gaming Conference Nigeria
In a statement, Magnus Ekechukwu, the commission's deputy director of public affairs, said that goodwill messages would be delivered by Bello Maigari, the executive secretary of the National Lottery Trust Fund, Ahmed Abdulahi, the chairman of the House of Representatives intergovernmental affairs committee; and Yemi Adaramodu, the chairman of the Senate committee on youth and sports.
Prominent academics, such as Rachel Volberg of the University of Massachusetts Amherst in the USA, will be presenting papers. A Gala Night, including prizes in various categories for exceptional lottery operators and players, will round off the international conference.