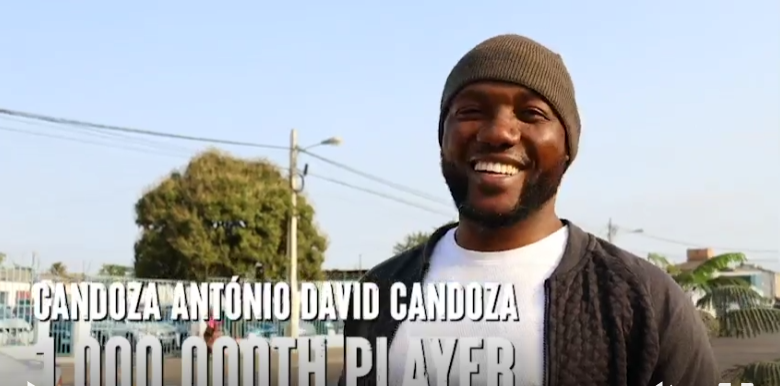 888AFRICA, a popular Sports Betting company covering multiple markets across the world, has reached a milestone on the African continent by registering its 1,000,000th Player. 888AFRICA 1000000 Players Africa
888 enjoys international recognition with brands such as 888, William Hill, Mr. Green, and SI Sportsbook. 888AFRICA 1000000 Players Africa

The news came as a surprise to many, as 888Africa, has only been in business on the African continent for a year, with a presence in only four markets: Kenya, Mozambique, Tanzania, and Zambia. 888AFRICA has two brands on the African continent.
There are milestones and then there are MILESTONES!

celebrated the brand.
Just recently, 888Africa announced its acquisition of Betlion in Kenya demonstrating the brand's zeal and effort to be successful in Africa.
Read Also: Hot wallet hackers attack Crypto casino Stake.com and steal $41 million
Furthermore, the organization has been involved in a number of projects aimed at raising the level of sport in various African regions.
We're really chuffed and excited to share news of the huge MILESTONE of signing up our 1,000,000th player in Africa! The last 12 months have gone by in a flash but so much has been achieved and this is just the latest reward for all that effort. And for that, we'd like to thank every single member of the 888AFRICA team, and our close partners and supporters, for helping us achieve this target.

announced 888AFRICA while commemorating the signing of the 1,000,000th player.
To commemorate the occasion, the 888AFRICA team met with, Candoza Antonio David Candoza, their one-millionth player, near his house in Maputo, Mozambique, and embarked on a party filled with joy and appreciation throughout the city. Candoza couldn't disguise his pleasure after the 888AFRICA crew that visited him in Maputo praised him for his achievement.
The evening concluded with a stunning beach party and fireworks, as well as a unique prize for the one lucky 888AFRICA champ!
Check out moments from the ceremony!
A
About Africa's Growing iGaming Market
As the African economy continues to strengthen, the sports betting and casino markets have become increasingly popular. With the expansion of online sports betting platforms and the modernization of physical casinos, more Africans are participating in gambling activities than ever before.
According to a report by PwC, the sports betting market in Africa is estimated to be worth more than $37 billion, with Nigeria and South Africa being the largest markets. This growth is attributed to the increasing use of mobile phones, which has made betting more accessible. In addition, the growing sports culture and affinity towards international leagues, such as the English Premier League and NBA, have contributed to the growth of the sports betting market.
The casino industry in Africa is also on the rise, with countries like Kenya, Nigeria, and South Africa leading the way. With the advent of new technologies, such as virtual and augmented reality, casinos are modernizing their offerings, making them more accessible and appealing to a younger audience.
However, these markets are not without their challenges. The regulatory framework in many African countries is still developing, and the lack of clear guidelines can lead to concerns around transparency and security. Additionally, gambling addiction and its negative effects on individuals and families remain a concern.
Despite these challenges, the sports betting and casino markets in Africa are expected to continue growing, providing a significant source of revenue for governments and the private sector while boosting tourism. 888AFRICA 1000000 Players Africa