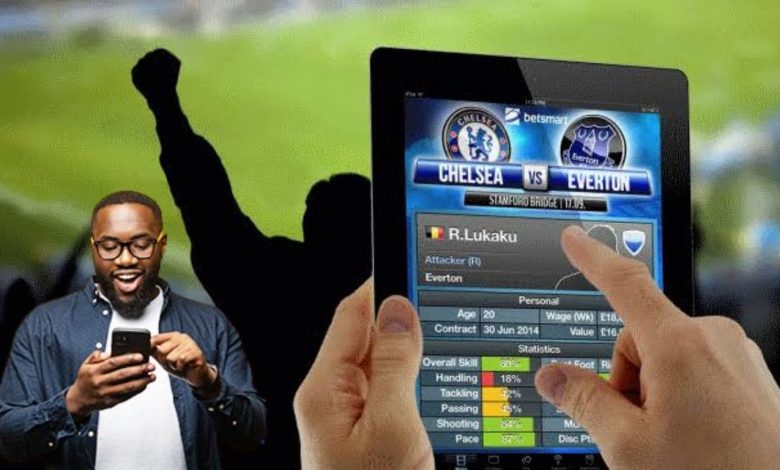 In-play is betting that occurs after an event started until its conclusion. For instance, betting on a horse race while it is taking place or on a football game while it is being played.
Sports events are the most popular events for this type of betting.

The majority of in-play betting is done online. A betting exchange, a typical bookmaker's website, or an app can be used to place bets. However, it can also occur over the phone or in betting shops.
The odds regularly vary in live in-play betting and bettors frequently have only a few seconds to put an in-play bet before the odds change once more.
Technology is largely responsible for in-play betting, with modern computers capable of instantly producing odds that are up to the minute example bots.
Bots are pieces of computer software that are used to monitor betting markets and place bets at a much faster rate than a person could.
Bots are most frequently employed in in-play betting to automatically spot stale prices and place bets on them, as well as to spot arbitrage possibilities that guarantee the bettor a profit.
Advantages
The increase in in-play betting presents operators of betting businesses with a tremendous potential. Engaging clients for the duration of a game results in more opportunities for betting and, consequently, more revenue.
Additionally, the information gathered from these wagers can provide insightful information about consumer behavior, paving the way for tailored marketing campaigns and promotions.
Read Also: SBWA+ 2023: Day Two- Navigating the Future of iGaming with Expertise and Dynamic Engagement
Disadvantages
Like any major change, in-play betting has its share of challenges. Perhaps the most important of them is managing quickly shifting odds while guaranteeing smooth and dependable real-time data transfer.
Betting providers create time delays so that it takes a few seconds after hitting the "place bet" button before the bettor receives confirmation that the bet has been placed. This makes sure that the odds being offered appropriately reflect how the event is going.
Sportsbooks and betting exchanges operate differently because sportsbooks implement a delay to ensure the accuracy of their own prices, whereas betting exchanges implement a wait to safeguard its customers.
Conclusion
There are no signs that the popularity of in-play betting will decline. The ways that bettors interact with sports will develop along with technology. The possibilities range widely and are fascinating, from VR to AI.
The secret to success for owners, operators, and managers of betting businesses will be to remain on top of these developments and use them efficiently. In-Play betting