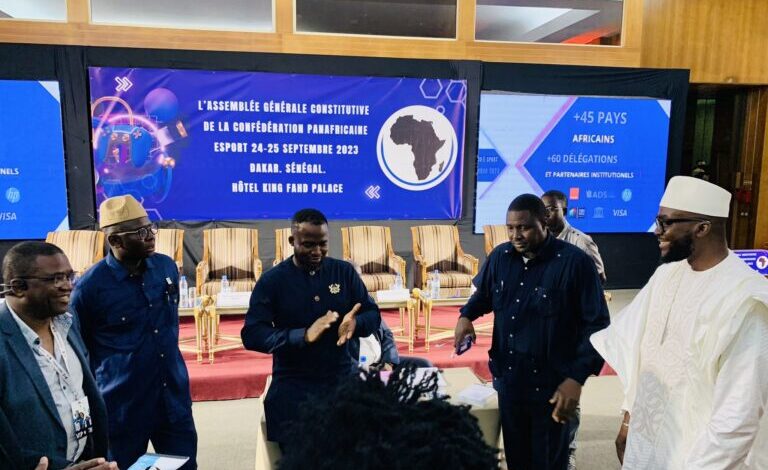 On September 26, 2023, the Confederation of Electronic Sports Africa (CESA) was established in Senegal, marking an historic moment for esports fans across the continent. Confederation of Electronic Sports Africa (CESA) Established Senegal
The creation of this organization was the result of 45 delegates from African countries voting unanimously in favor of its founding during the two-day Constitutive General Assembly in Dakar, Senegal.

The purpose of CESA is to promote, train, and develop electronic gaming and immersive sports, along with their related activities, throughout Africa.
The CEO of Africa Development Solutions (ADS) Group, Mr. Samba Bathily, was appointed President of CESA and pledged to ignite growth in gaming and esports activity across the continent.
Read Also: Nigeria Annual Gaming Conference Elevated to International Level
One of Mr. Bathily's notable commitments is the financing of "HP Gaming Garage" training centers across the continent, with 50% of the initial setup cost covered in one country in each of CESA's six zones: North Zone, West Zones A and B, Central Zone, Central East Zone, and South Zone.
The Constitutive General Assembly appointed nine countries out of the 13 members of the Executive Committee, including Cameroon, Congo, Ghana, Ivory Coast, Cabo Verde, Mali, Mauritius, Madagascar, and Somalia.
The event was attended by numerous dignitaries, and received backing from institutions such as UNESCO, VISA, FIBA Africa, and the African Union Sport Council.
Under the auspices of the President of the Republic of Senegal, His Excellency Mr. Macky Sall, and with the support of various African governmental bodies, CESA has begun a journey to usher in a new era of esports in Africa and provide opportunities for aspiring gamers and professionals to showcase their talents on a global scale.