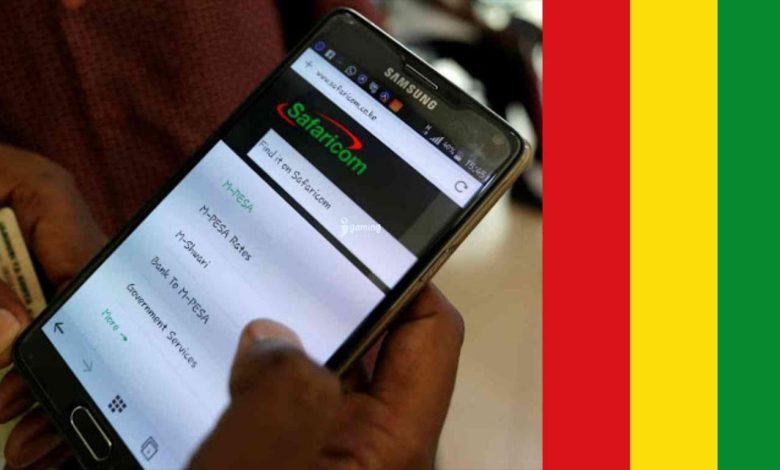 Safaricom Ethiopia has marked a remarkable entry into the Ethiopian market, achieving a significant milestone with its mobile money service, m-Pesa. Within the first month and a-half of its launch, the telecom giant successfully onboarded an impressive 1.2 million users.
This achievement not only underscores Safaricom's strategic prowess but also highlights the growing demand for mobile financial solutions in the region.

Safaricom Ethiopia initiated its mobile money service in mid-August, and by the close of September, the platform had attracted 11,700 merchants and enlisted 22,700 agents. The rapid adoption of m-Pesa in Ethiopia is indicative of the platform's strong appeal and the population's readiness to embrace modern financial services.
The 1.2 million users who swiftly joined m-Pesa contributed to a total of 2 million transactions within the short span, showcasing the platform's immediate impact on the financial landscape. Safaricom's success in Ethiopia mirrors the dominance of m-Pesa in its home market, Kenya, and various other markets where Vodacom and Vodafone Group operate.
Read Also: Exclusive: SiGMA Europe Summit 2023 – Exhibitors List
In comparison to its local counterpart, Telebirr, and other digital financial service providers, m-Pesa's rapid uptake reflects a changing tide in Ethiopia's financial ecosystem. The competitive mobile money sector, as highlighted in the GSMA's Mobile Money in Ethiopia report, holds the potential to be transformative for financial inclusion in a country where it is currently assessed to be notably lower than in neighboring East African countries.
Beyond the success of m-Pesa, Safaricom Ethiopia reported signing up 7 million mobile users from its launch until the end of September 2023. At that point, the network covered 30 percent of the population, emphasizing the telecom giant's extensive reach within a relatively short timeframe.
The business update reveals that Safaricom Ethiopia strategically activated mobile services in 11 cities in October 2022, following a successful one-city trial two months earlier. This phased approach allowed Safaricom to fine-tune its services and infrastructure, ensuring a seamless expansion that aligns with the diverse needs of Ethiopia's population.
As Safaricom continues to extend its reach and influence, the positive response to m-Pesa underscores the appetite for modern, accessible, and inclusive financial solutions in the region.
The success story also aligns with broader industry trends, highlighting the pivotal role that mobile money can play in enhancing financial inclusion and revolutionizing traditional banking practices.