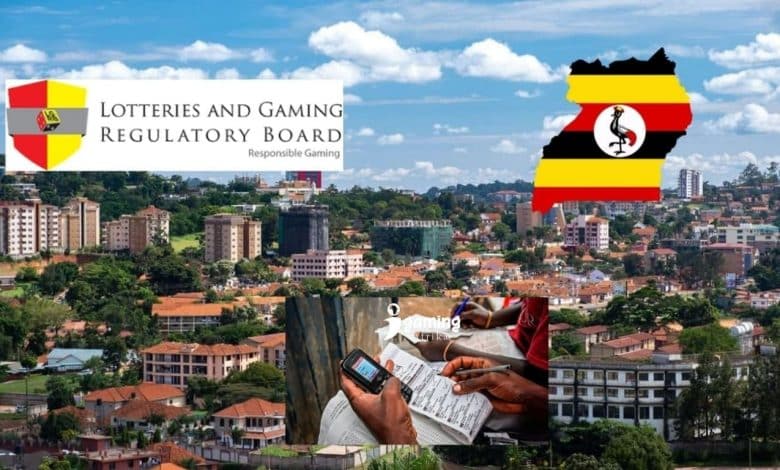 In Uganda, licensing for lotteries, casinos, gaming, and betting must be issued by the Lotteries and Gaming Regulatory Board (LGRB) in accordance with section 4 of the Lotteries and Gaming Act, 2016. Dispute settlement, supervision, enforcement, and licensing are all part of the mandate. Uganda Gaming Licensing
The Board has the authority to carry out an inquiry, examine, inspect, and give recommendations, directives, or instructions for the appropriate operation of the sector.

Requirements
The Board is authorized to award gaming licenses under Section 41 of the Lotteries and Gaming Act, 2016. These are the streamlined guidelines.
Proof of payment of Application fees as stated under Lotteries and Gaming (fees) regulations 2017 schedule is attached hereunder.
Duly filled Licence application form
A cover letter
Certified copy of Certificate of Incorporation/or Registration where the applicant is a company
Certified copy of the Memorandum and Articles of Association where the applicant is a company
Certified copies of Company forms 18 and 20 where the applicant is a company
Where the applicant is an individual, police clearances from Interpol, proof of citizenship, work permits if foreigner and resident here.
Tax Identification number for the applicant
Tax clearance Certificate from Uganda Revenue Authority
Proof of capital adequacy as required by Section 39 of the Act and Regulation 3 of the Lotteries and Gaming (Minimum Capital Requirements) Regulations.
List of Games rules and equipment that the applicant intends to operate.
Details of premises both principal location and operational premises.
Business plan for the year of business with a Corporate Social Responsibility component.
Details of key employees; CVs, police clearances, proof of citizenship and work permits if foreigners and residents here.
Bank account details
Corporate Social Responsibility plan.
Bank Guarantee of UGX 500,000,000/- in favor of the Board.
Proof of payment of Licence fees upon approval of the application
These are the different types of Licences and their stipulated costs.
| | | | |
| --- | --- | --- | --- |
| Item | Type of Licence | Amount of minimum capital required (UGX) | Amount of minimum capital required (USD) |
| 1. | Sports Betting | 250,000,000 | 68000 |
| 2. | Slot Machines | 250,000,000 | 68000 |
| 3. | Manufacture, supply or installation of gaming or betting machines | 250,000,000 | 68000 |
| 4. | Casino operating Licence | 1,000,000,000 | 273000 |
| 5. | National Lottery | 5,000,000,000 | 1363730 |
| 6. | Public Lottery | 250,000,000 | 68000 |
| 7. | Pool betting | 250,000,000 | 68000 |
| 8. | Bingo | 250,000,000 | 68000 |
| 9. | Betting intermediary operating licence | 250,000,000 | 68000 |
SCHEDULE FEES
Item
Type of Licence, registration or other matters under the ACT or Regulations
Fees Payable (UGX)
Fees Payable (USD)
1.
Application fee to conduct a national or public lottery:
(a) foreigners
(b) nationals
50,000,000
20,000,000
13640
5450
2.
Licence fee to conduct a national lottery
100,000,000
27270
3.
Application fee to conduct a public lottery
(a) foreigners
(b) nationals
20,000,000
10,000,000
5450
2720
4.
Licence fee to conduct a public lottery
10,000,000
2720
5.
Application fee to operate a casino or a casino operating licence;
(a) foreigners
(b) nationals
50,000,000
20,000,000
13640
5450
6.
Licence fee to operate a casino or a casino operating licence
15,000,000
4090
7.
Application fee for a licence to provide facilities for pool betting or a pool betting operating licence;
(a) foreigners
(b) nationals

20,000,000
10,000,000

5450
2720
8.
A pool betting or a pool betting operating licence.
10,000,000
2720
9.
Application fee for a licence to provide facilities for playing bingo, or a bingo operating licence;
(a) foreigners
(b) nationals

20,000,000
10,000,000

5450
2720
10.
Licence to provide facilities for playing bingo, or a bingo operating licence;
10,000,000
2720
11.
Application fee for a licence to provide facilities for betting or a general betting operating licence
;(a) foreigners
(b) nationals

20,000,000
10,000,000

5450
2720
12.
Licence fee to provide facilities for betting or a general betting operating licence;
10,000,000
2720
13.
Application for a licence to act as a betting intermediary or a betting intermediary operating licence;
(a) foreigners
(b) nationals


20,000,000
10,000,000


5450
2720
14.
Licence to act as a betting intermediary or a betting intermediary operating licence.
10,000,000
15.
Licence fee to supply gaming machines available for use in a gaming centre or gambling software operating licence.
(a) foreigners
(b) nationals


20,000,000
10,000,000


5450
2720
15.
Application for renewal of licence where the previous licence has not expired in accordance with section 47 of the Act
Nil
16.
An application for a special employee licence
50,000
14
17.
Registration of gaming or betting machine or device
50,000 per machine
14
18.
Transfer of registered ownership of gaming or betting machine or device
50,000
14
19.
Approval to lease or transfer possession of a gaming or betting machine
50,000
14
20.
Inspection and approval fee for establishing a branch of a casino or any other gaming or betting facility
1,000,000
272
Source: Genius Gaming Consult
---
Check out the latest news here and you are welcome to join our super exclusive iGaming Afrika Telegram Forum for all the latest and breaking news in the African Gambling industry. We would also like to hear from you, Message us on Telegram here or write to editor@igamingafrika.com Uganda Gaming Licensing