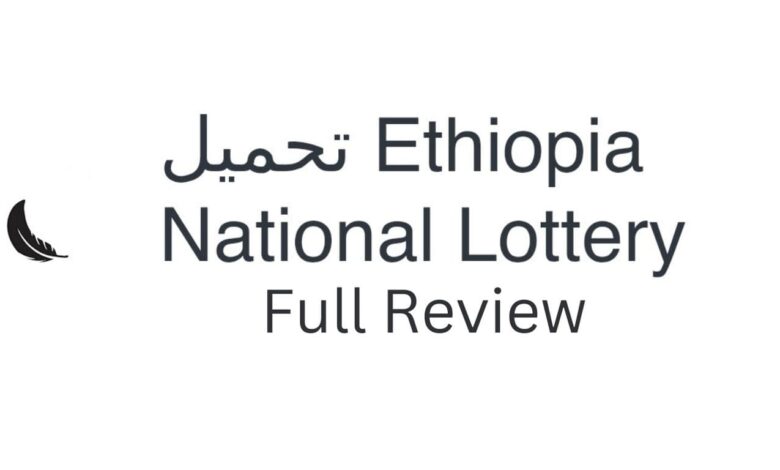 The Ethiopia National Lottery is the only official Lottery in Ethiopia. It was founded in 1961 by Emperor Haile Selassie to fund social and economic development projects. Ethiopia National Lottery Review
The National Lottery Administration, a government agency under the Ministry of Finance and Economic Development, runs it. The Lottery offers three types of games: Lotto, Tombola, and Scratch Cards. The Lottery supports various causes, such as education, health, sports, culture, and charity.

How to Play and Win with Ethiopia National Lottery
Lotto is the most popular game of the Lottery. A draw game involves picking six numbers from 1 to 49. The draw is held every Wednesday and Saturday at 8:00 pm local time. The jackpot prize is 600,000 birr (about $13,500) for matching all six numbers.
Tombola is a raffle game that involves buying a ticket with a pre-printed number. A draw is held every month on the last day at 8:00 p.m. local time. The Jackpot prize is 1 million birr (about $22,500) for matching the six-digit number.
Scratch Cards are instant games that involve scratching a card to reveal symbols or numbers. Different types of scratch cards have different themes, prices, and prizes. The prices range from 2 birr (about $0.05) to 50 birr (about $1.12). The prizes range from 5 birr (about $0.11) to 500,000 birr (about $11,250)
Read Also: iGaming Ecosystem: Collaborations and Partnerships Driving Africa's Industry Growth
To play these games, one must buy a ticket from an authorized retailer or agent. Players can find them in various locations across the country. Besides, one can check the results of the draws on the official website, the Facebook page, or the newspapers.
The Pros and Cons of the Oldest Lottery in Africa
| | |
| --- | --- |
| Pros | Cons |
| It provides entertainment and excitement for millions of Ethiopians who dream of winning big. | It can be addictive and harmful for some people who spend more than they can afford on gambling |
| It generates revenue for the government that can be used for social and economic development projects. | It can be subject to fraud and corruption by some unscrupulous individuals who try to manipulate or cheat the system |
| It supports various causes that benefit society, such as education, health, sports, culture, and charity | It can be influenced more by superstition and luck than skill or strategy. |
| The industry generates employment opportunities for thousands of individuals who work as agents or retailers. | It can be affected by political instability and social unrest that may disrupt its operations. |
What You Need to Know About Ethiopia National Lottery
The Ethiopia National Lottery is a complex and fascinating phenomenon that reflects Ethiopia's history, culture, and economy. It has been operating for over six decades under different regimes and circumstances. It has faced many challenges and opportunities along the way. The Lottery has evolved and adapted to meet its customers' changing needs and preferences.
How It Works, What It Offers, and How It Supports the Country
Ethiopia National Lottery is not just a game of chance but also a game of choice. There are a variety of games that cater to different tastes and budgets. It allows people to have fun and hope for a better future. It also allows people to contribute to their country's development and welfare.
Furthermore, the Lottery is imperfect; it has flaws and limitations. It can be improved and enhanced in many ways. It can be more transparent and accountable in its operations and management. It can be more innovative and creative in its products and services. It can be more responsive and responsible in its social and environmental impact.
In addition to that, the Lottery is a valuable and vital part of Ethiopia's iGaming ecosystem. It is a source of income and inspiration for many Ethiopians. It is a symbol of pride and identity for the nation. It is a legacy and a vision for the future.
If you want to play or learn more about the Ethiopia National Lottery, visit its official website, Facebook page, or news page. Contact its customer service center at +251 11 515 77 77 or info@nla.gov.et. Ethiopia National Lottery Review