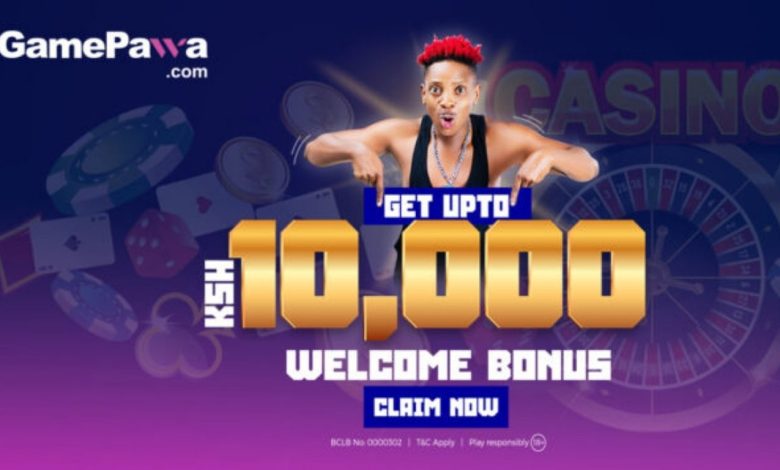 It is now simple to accumulate cash thanks to the Pawa ya mabeshte program by GamePawa, which enables users to earn up to Ksh200,000 a month through affiliate marketing, often known as refer and earn. A user's referrer earns a 5% reward for each bet they refer.
Regardless of whether customers choose to play poker, roulette, slots, or any other game, you will still receive a portion of their wagers. Even better, there is no maximum earnings limit for using this service. By referring additional players, you increase your commission.

Read Also: Retail and Online Gambling Environment in Africa
The process is simple to comprehend. After joining GamePawa, you'll receive a unique referral link that you can find on the commission tab. Send this link to all of your followers, friends, and relatives who enjoy playing casino games. When people click on your link and sign up as new members of the website, they become your recommendations.
A FREE welcome bonus that includes cash and bonus spins is given to anyone who signs up. All new GamePawa account holders have access to the welcome bonus, a special reward.
The Gamepawa casino platform is well-known in the industry for offering a wide variety of exciting games, first-rate security, and a user-friendly design.
Registering is the first step toward earning more, and it takes hardly any time. Select "Register Free" from the menu on the GamePawa website. To finish registration, you must provide your phone number and a password of at least six characters.
Check out the latest news here and you are welcome to join our super exclusive iGaming Afrika Telegram Forum for all the latest and breaking news in the African Gambling industry. We would also like to hear from you, Message us on Telegram here or write to editor@igamingafrika.com