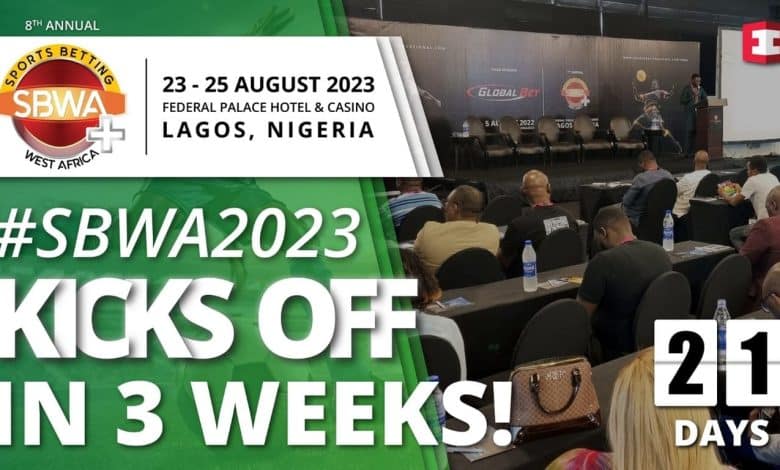 Africa's rising middle class, expanding internet access, mobile technology adoption, foreign investments, and deep-rooted sports enthusiasm have made it the new frontier of global sports betting. Many local and international players are vying to establish their brands on the continent. However, to succeed, it's crucial to recognize the unique preferences and nuances of each African gambling market. Sports Betting West Africa+ Summit
Technological infrastructure varies from country to country, with some favoring sports betting (like Uganda) while others lean towards traditional casino games (like South Africa). Understanding these distinctions is key to thriving in African sports betting and online casinos. Eventus International hosts four distinct African events to keep attendees updated on localized trends, solutions, regulations, and business opportunities, ensuring success in this dynamic market.
Sports Betting East Africa Summit+ 2023 | Kampala, Uganda | COMPLETE
The recent Sports Betting East Africa Summit 2023, held in the bustling city of Kampala, Uganda, shed light on the vast array of sports betting prospects available in the East African region. International operators and providers recognized the potential for fruitful partnerships with local specialists, adopting a proactive stance toward achieving success in the market. With tax updates from local regulators, strategies for localization, and insights into the future of AI and Esports in East African sports betting, the summit did not disappoint!
Sports Betting West Africa+ Summit | Lagos, Nigeria | 23 – 25 August 2023
Sports Betting West Africa+ Summit 2023, is a pivotal sports betting summit in the region. Taking place in the vibrant urban hub of Lagos, Nigeria, this event will showcase the unique and dynamic opportunities awaiting investors in the West African market. With global operators and providers eager to enter one of the fastest-growing sports betting regions in the world, this timely event will unite international innovators with local experts to turn groundbreaking ideas into business reality.
Remember to nominate individuals and organizations for the SBWA+ Eventus Awards 2023: here
BiG Africa Summit | Johannesburg, South Africa | 26 – 28 March 2024
All eyes are on the upcoming BiG Africa Summit 2024, with its 10th edition set to be one of the highlights on the international iGaming calendar. With the continent emerging as a promising frontier for gaming, this summit promises to explore and unveil the myriad of opportunities awaiting industry players. International stakeholders and local experts are gearing up to gather at this prestigious event, armed with insightful discussions, an extensive display of state-of-the-art products, and carefully orchestrated networking sessions to forge strategic alliances and drive innovation in the gaming landscape.
Remember to nominate individuals and organizations for the BiG 5 Eventus Awards 2024 here
Gaming Event Francophone Africa | Abidjan, Côte d'Ivoire | 23 – 24 April 2024
Plans for Gaming Event Francophone Africa 2024 are already in motion and this is not one to miss! As the gaming industry experiences rapid growth across Francophone Africa, this event will provide a comprehensive platform to explore the diverse opportunities unfolding in the market. Attendees can expect stimulating sessions, an engaging exhibition featuring cutting-edge products, and strategic networking events, all designed to propel the gaming industry forward in this vibrant and thriving region.
Sports Betting East Africa + | Kampala, Uganda | 1 – 2 July 2024
The 9th Annual Edition of Sports Betting East Africa + Summit is set to be bigger and better than ever! With sports betting heavyweights converging, local and international iGaming stakeholders are promised a hub of innovation and knowledge sharing. With insightful presentations and panel discussions from gaming leaders in East Africa, this prestigious event is not to be missed. Join us in Kampala for thought-provoking discussions, an exciting exhibition floor, and a plethora of business-closing networking sessions.
Get Your Ticket to the New Frontier of Sports Betting
Discover growth opportunities for your sports betting and iGaming business across Africa. Register now for exciting events from Cape to Cairo here. Don't miss out on these opportunities to get ahead in these rapidly growing markets!
---
Contact Eventus International's Marketing Director, Lou-Mari Burnett, to grow your business in Asia, Europe, Africa, North America, and beyond with our sponsorship and exhibition packages for the listed events.
Lou-Mari Burnett
Marketing Director
Eventus International
Email: loumari@eventus-international.com
Phone: +27829075850
Eventus International has been in the business of connecting industries for over a decade. With a proven combination of networking, industry insight, and knowledge sharing each event brings an industry closer together and closer to achieving a collective goal.
We take pride in using our platforms to offer bespoke sponsorship and exhibition opportunities that can easily position a brand to a targeted audience of professionals, and deliver a high ROI to companies looking to enter a market and/ or strengthen their brand presence.
We believe in quality over quantity and set out to gather the "right" audience for companies to "shake the correct hands". By focusing on connecting a C-Level audience, all attendees can network with like-minded professionals, growing their businesses and international relationships.
The high standards that we set for ourselves are responsible for the success of events such as the SPiCE India, Gaming Event Francophone Africa, BiG Africa Summit, Online Casino Summit Italia, iGaming Germany, iGaming Central America, All American Sports Betting Summit, Sports Betting East Africa+, SPiCE Sri Lanka, iGaming Crossroads Summit, Sports Betting West Africa+, SPiCE Philippines, Gaming & Affiliate Marketing Event, Scandinavian Gaming Show, SPiCE Bangladesh, International Lottery Play Summit
---
Check out the latest news here and you are welcome to join our super exclusive iGaming Afrika Telegram Forum for all the latest and breaking news in the African Gambling industry. We would also like to hear from you, Message us on Telegram here or write to editor@igamingafrika.com Sports Betting West Africa+ Summit
---