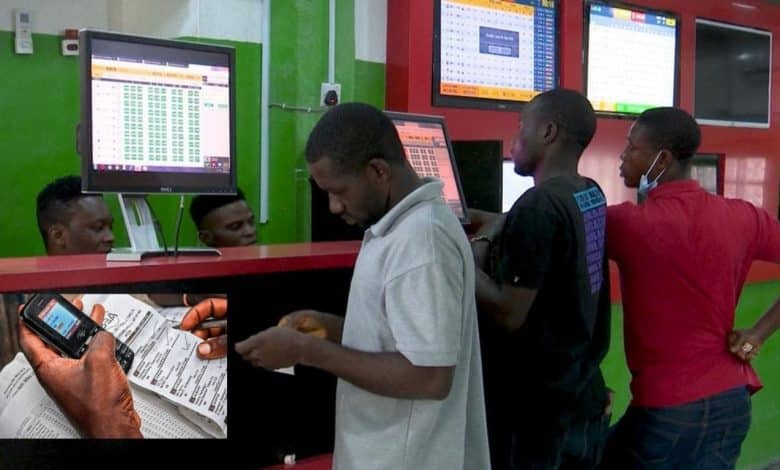 Nigeria and Kenya are among the countries in Africa that face economic issues such as growing prices and soaring youth unemployment. To make ends meet, more young people from the countries are increasingly turning to gambling. Gambling Addiction Youth Africa
However, beneath the appeal of gambling, there are untold stories of addiction and mental health issues that these gamblers face. Gist Nigeria examines the activities of this multibillion-Naira industry in the country, its repercussions, and what can be done to assist individuals caught in the web of addiction.

Imahsuomon Matthew started his career in the betting industry as a cashier not just in Edo state in Nigeria. The emphasis on the state is paramount because of the level of lack of employment opportunities there.
After watching a documentary by Channels Television in conjunction with BBC, Matthew says that he can relate better to this it because he has seen people go through their worst as they try to "get rich quick" through gambling.
I have seen people sell their cars and closed down their source of livelihood just like Solomon all in the name of gambling addiction

Matthew narrates
Matthew remembers a time he tried to advise a gambler nicknamed "Pastor" on responsible gambling while he was a retail manager. This didn't go well with his boss who warned him against doing that.
I remembered being scolded very harshly. I was told it was not my business how people spent their money and my boss gave us targets on weekly and monthly basis. To cut the long story short, just like Solomon, Pastor lost it all, sold his cars and shops not after selling some clothes at cheap prices to repay what he owes after the close of the day. Pastor addiction also affected his wife's wine store not too far from the shop I managed. He became so distance from his lovely kids. Nobody knew what happened to him afterwards. Some said he relocated to UK and others said he went back to village.

Matthew stated.
Matthew states that as much as he loves the igaming industry, he thinks it would be more passionate if the industry could focus on responsible gambling just as much as GGR and NGR. He feels that the industry should have a responsible gambling section that focuses on vulnerable customers in the desperation phase.
The only way we can help customers is to have a union in the industry where information sharing is possible. If we have a player at risk with operator A, let all the operators be aware.

he continued.
Matthew also noted that the number of suicidal individuals is on the increase and there is a need for all industry players to work together to help in ending this.
We also need to improve on our level of KYC and advise Fintech company to do same. Responsible gaming can be more effective if the igaming industry in Nigeria works together.

Matthew said.
Oyindamola Michaels, an iGaming Professional and the Head of Operations at Gambler Alert, Nigeria, spoke with iGaming Afrika about the importance of punters being aware of their gambling habits and seeking help when they feel they are losing control.
Gambling is not about how well you play the games, it's really about how well you handle your money, the highest form of wisdom is to know when to play and when to stay away. The only way to beat the odds is to be smart and disciplined. Seek help when you tick all the boxes of addiction.

he stated.
Conclusion
Problem gambling and mental health amongst gamblers is a big problem not just in Nigeria but across the entire African continent and beyond. It is however disheartening to see that industry players are doing little to address the issue that is now rampant in society. As a result, we urge organizations, businesses, and individuals of goodwill to come together and develop clear strategies to help mitigate the negative effects of gambling on society in African countries, particularly those where gambling is popular among the youth.
---
Check out the latest news here and you are welcome to join our super exclusive iGaming Afrika Telegram Forum for all the latest and breaking news in the African Gambling industry. We would also like to hear from you, Message us on Telegram here or write to editor@igamingafrika.com Gambling Addiction Youth Africa