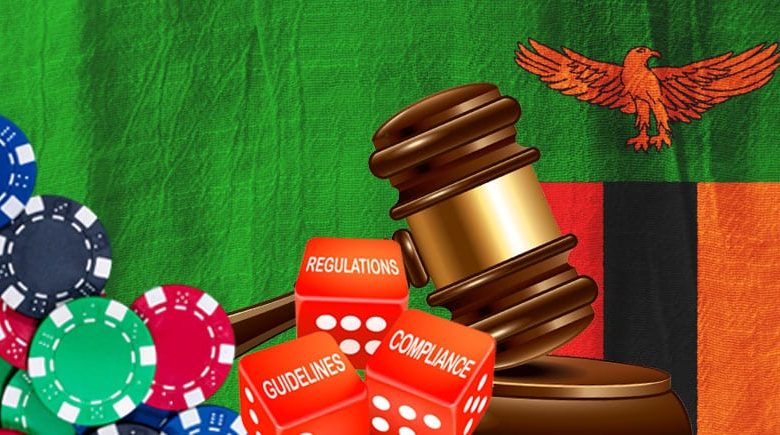 Zambia has a population of slightly over 14 million people, and more than 60% of its citizens own a mobile phone, which has fueled the growth of mobile sports betting.
English is Zambia's official language, and it is taught in schools and utilized for business transactions. Bemba and/or Nyanja are widely spoken in the region, particularly in the capital Lusaka.

Zambia has a number of authorized sportsbooks, including Sports4Africa, which provides fixed odds betting and works in developing African markets.
In the capital of Zambia, Lusaka, sports bettors can walk into betting shops and place wagers on international sporting events including tennis and football matches. Although it must be acknowledged that football betting is the most well-known type of sports betting.
Many Zambians bet on sports online using their computers, laptops, or mobile phones due to the simplicity of online sports betting.
In Zambia, the betting environment is swiftly changing. You need to keep on top of regulations to take advantage of any opportunity or rule adjustment that works in players' favor. In addition, you need to use quality bet companies in Zambia that create fun but safe betting environments.
Some of the common betting operators include:
Read Also: Kenya Revenue Authority Smiling over Increased Revenue Collections
Gambling operators are required to obtain relevant casino or betting licenses to legally operate in Zambia. With respect to the casino gambling laws, no licensed casino gaming establishment is permitted to operate any table games or gaming machines in excess of the number agreed upon in their license application. It is also important to note that in Zambia, Gaming licenses expire after 5 years, after which they need to be renewed.
Modern bookmakers and sports betting businesses in Zambia have a lot of latitudes to offer chances for players because mobile betting is not covered by Zambia's betting and gaming regulations. The permissive laws also make it simple for domestic and international bookmakers to develop platforms that Zambians can use to place bets.
These circumstances allow both foreign and local betting companies in Zambia to profit. As a result, betting businesses like 22Bet and Melbet offer mobile applications to their customers. 1xBet, Betway, and Premier Bet all provide alternatives that are comparable. This is a common way to place bets because more than 60% of Zambians now own mobile phones.
The three primary acts that govern gambling currently exist in Zambia. To regulate and approve lottery games and pools, the State Lotteries Act was passed. The Casino Act, the most important piece of gambling legislation in Zambia, governs the processes for granting licenses to casino operators within of its borders and may even issue temporary casino licenses in certain circumstances. A betting board that oversees betting operators was also created by the Betting Act.
editor@igamingafrika.com
Subscribe to our channel on Telegram here for timely live updates on all happenings in the iGaming space in Africa. You may also join our group on Telegram here and grow your networks by interacting with all players in the iGaming sector in Africa.