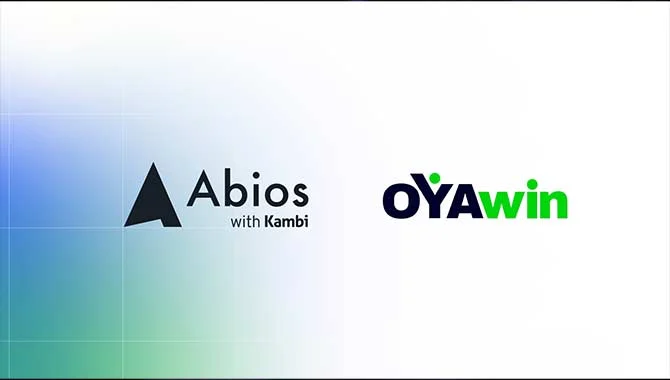 Abios, a Kambi Group affiliate, will provide Oyawin, a Nigerian sportsbook, with important esports odds and data from top matches. Oyawin was launched by 1337Pro.
In the past, 1337Pro relied on Abios for information and analysis on important esports like CS:GO, Dota 2, and League of Legends. Abios 1337Pro began as a media channel, but as it developed, it provided a sportsbook solution and gave rise to Oyawin, a reputable sports betting company in Nigeria.

Oyawin stands out as an innovative, mobile-focused sportsbook that serves esports enthusiasts in Nigeria. On their mobile devices, customers may get detailed analytics, broadcasts, and odds of important esports matches.
The partnership with Abios enables Oyawin to provide its Nigerian clientele with a comprehensive esports experience. It continues to place a strong emphasis on professional esports, which includes titles like CS:GO, League of Legends, and VALORANT.
Utilizing the comprehensive features of Abios, Oyawin will provide compelling components, including player traits, data-driven visualizations, and seamlessly connected streams.
Read Also: Betway Opens a Customer Experience Center in Lagos, Nigeria
Abios data has powered 1337pro.com for years, from fixtures, statistics, and results to live stream links. We have now extended this success with full odds and trading integration for Oyawin.

The platform's successful launch has given us complete confidence in Abios and our products. We look forward to delighting our sportsbook operators.

Jason Foster, Managing Director of 1337Pro Bet
Furthermore, Oyawin's offers include Abios' esoccer service. This makes sure that fans are kept engaged with intriguing content that is available at all times and is supported by widgets and streams.
To support the growth of esports in Nigeria, we're delighted to supply Oyawin with our esports odds, statistics, and data visualisations. It allows Nigerian bettors to discover and get access to engaging content for the largest tournaments in esports.

Oskar Bonnevier Fröberg, CEO and Founder of Abios