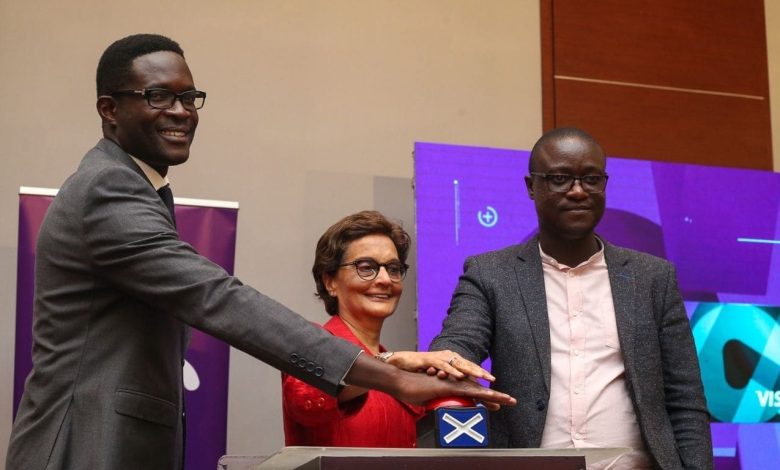 Boya, Kenya Fintech firm, launched its virtual expenses card in collaboration with Diamond Trust Bank Kenya and Visa. The virtual card aims to provide businesses with a cost-free virtual card solution for managing payments and costs.
The Boya platform is created to simplify and modernize expense monitoring and reporting for organizations of all sizes.

Boya has added DTB's Cards as a Service offering to the platform with the new product. Customers will be able to access virtual corporate cards that are supported by the Visa card program thanks to this connection. Businesses may effectively track, control, and reconcile company costs with these virtual corporate cards, easing financial processes and encouraging financial transparency.
Boya Chief Executive Officer, Alphas Sinja, emphasized the company's excitement to bring this cutting-edge Virtual Card Expense Management solution to Kenyan businesses during the launch in Nairobi.
Our aim is to empower businesses with a comprehensive tool that simplifies expense tracking, enhances financial control, and drives operational efficiency. By automating time-consuming tasks and providing valuable insights, our solution enables organizations to focus on core activities and achieve their strategic goals.

In today's fast-paced digital landscape, traditional expense management processes often fall short in meeting the demands of modern businesses. Cumbersome paperwork, manual reconciliation, and time-consuming expense reporting can hinder productivity and impede financial visibility. Recognizing these challenges, Boya has developed an advanced virtual card solution designed to streamline and simplify expense management.

Alphas Sinja CEO Boya
Nasim Devji, group CEO and managing director of DTB, emphasized on the importance of the partnership, which would enable innovation and collaboration to transform the financial services industry.
Our goal is to accelerate the development of innovative fintech products and services by serving as the link between banking and technology. This collaboration will give the customers access to personalized, secure, and user-friendly financial solutions, and position us at the forefront of the industry.

Nasim Devji CEO DTB Bank Kenya
The complete, cloud-based Boya platform streamlines and automates the entire expenditure management procedure. With a user-friendly interface and sophisticated capabilities, organizations can now easily control spending, enhance financial visibility, and generate considerable cost savings.