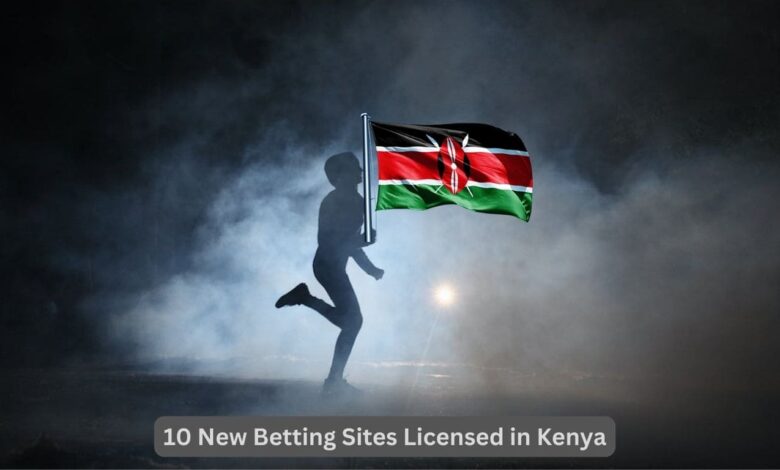 Ten new betting sites have received licenses to operate in Kenya, demonstrating the industry's expansion despite higher taxes intended to rein in the nation's gambling fever. 10 Betting Sites Licensed Kenya
The 10 new entrants include 44bet, Savvybet, Tigonbet, Chapbet, Betmo, Play2Net, Clarity Limited, Betkali, and Ealotto.

They are all vying for a piece of Kenya's billions in gambling revenue. The two leading businesses in the market are SportPesa and Betika.
As a result of the arrival of the new participants, there are now 71 betting companies that the Betting Licensing and Control Board (BCLB) has granted permission to operate in the nation for the current fiscal year, which ends in June 2024.
Higher taxes intended to curb the gambling craze have failed to stop the industry's growth since Kenyans, particularly the unemployed youth, saw betting as a way to get money to pay daily bills rather than a pastime.
Read Also: Sun International's Profits a Result of Online Betting and Hotel Performance
In addition to the 20 percent withholding tax, betting stakes are currently subject to a 12.5 percent tax.
The Treasury had decided to raise the excise duty on bet stakes from 7.5 percent to 12.5 percent in order to deter Kenyans from engaging in gambling activities.
To discourage participation in these activities by Kenyans and especially school-going children, I propose to the National Assembly to increase the rate of excise duty on betting, gaming, prize competition and lotteries from the current rate of 7.5 percent to 12.5 percent.

Njuguna Ndung'u, Treasury Cabinet Secretary
In addition to the taxes paid by gamblers, betting companies must pay a 15% tax on their gross gaming revenue, which is turnover less winnings paid out. Additionally, they pay a 30 percent corporate tax on profits.
In yet another effort to make them expensive and dissuade them, a 15% excise tax on betting advertisements was established as of July 1.
Source: Business Daily 10 Betting Sites Licensed Kenya