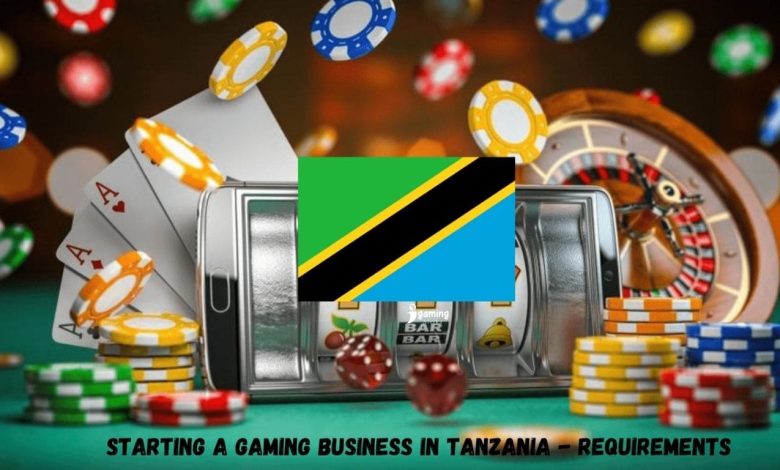 The gambling industry in Tanzania is regulated by the Gaming Board of Tanzania (the "Gaming Board") established by section 4 of the Gaming Act CAP 41 Revised Edition 2019.
Who is the regulator of the gaming business in Tanzania?
The Gaming Board is responsible for overseeing, monitoring, and regulating gambling activities in Tanzania. It has the duty and powers to carry out operations and management of the gaming activities which includes issuing different types of gaming licenses and certificates in accordance with section 26 of the Gaming Act and Regulation 12 of the Gaming Regulations GN. No 385 of 2003.

Types of gaming in Tanzania that are regulated and licensed by the Gaming Board?
Sports betting (Retail and Online) is the major type of gaming in Tanzania followed by online and land-based casinos, virtual games, retail & SMS lottery, and street slot machine operations.
Types of legal online gaming accepted in Tanzania?
Sports betting
Online casino games
Virtual games
Scratch cards
Types of gaming licenses provided in Tanzania?
Casino license for conducting table games and slot machines;
Slot machines license for promotion of slot machines business in a shop;
Manufacturer's certificate for manufacturing of gaming equipment including its spare part;
Seller's or distributor's license for supplying, selling, or servicing gaming equipment;
Accreditation license for a person engaged in non-gaming activity within gaming premises;
Support license, required for a person employed in the gaming activities or a gaming employee;
Online casino license for conducting casino games through remote devices with an internet connection;
SMS lottery license for conducting SMS Lotteries
Principal license for sports betting and slot machines operations;
Online sports betting license;
Retail sports betting license;
National lottery license to conduct national lottery;
Lottery licence issued pursuant to section 41(3) to conduct business lotteries;
Service provider license to provide services on gaming operations;
Gaming consultancy license;
Virtual games license
Application and gaming license fees
Type of license
Application fee per year
License fee per year
Online casino
TZS 1,000,000
USD 40,000
Landbased casino
TZS 1,000,000
USD 40,000
Online sports betting
TZS 500,000
USD 30,000
Retail sports betting
TZS 500,000
TZS 1,000,000
Route operations
(Slot machines in shop premises)
TZS 50,000
TZS 500,000
Slot machines (clubs and bars)
TZS 10,000
TZS 30,000
Forty machines site
TZS 100,000
TZS 4,000,000
SMS lottery
TZS 500,000
USD 30,000
National lottery
TZS 1,000,000
USD 50,000
Service provider
TZS 500,000
TZS 1,000,000
Key employee
TZS 10,000
TZS 50,000
Support employee
TZS 10,000
Manufacturer certificate
TZS 500,000
TZS 1,000,000
Sellers/distributors/suppliers
TZS 500,000
TZS 1,000,000
Retailers on gaming premises
TZS 100,000 CasinoTZS 20,000 Forty machinesTZS 10,000 Slot shops & bars
Accreditation
TZS 10,000
Key Notes
Amount only applicable to casinos in Dar es Salaam (At the moment casino licenses aren't issued for Dar es Salaam). In other regions of the country, the amount is USD 15,000
Amount only applicable to casinos in Dar es Salaam. In other regions of the country, the amount is TZS 2,000,000
Read Also: Starting a Gaming Business in DRC Congo – Full Guide
A company that already has a license to promote lottery for business purposes (not national lottery) and decides to apply for the national lottery as well the amount is USD 40,000
Eligibility criteria for obtaining a gaming license
An applicant for a gaming license has to meet the following criteria under Regulation 3 of the Gaming Regulations:
Has never been previously denied a gaming license in Mainland Tanzania or any other country
Has never had a gaming license revoked or suspended nor have they withdrawn an application for any gaming license in Mainland Tanzania or any other country;
The applicant must have a clean criminal record;
The applicant must provide evidence of adequate funding available to pay all obligations and gaming operations;
Must possess gaming premises that are deemed suitable by the Gaming Board. Unsuitable locations for gaming activities are places in the immediate vicinity of any school, place of worship, hospital, national security, residential areas, places allowing minor clientele, and places difficult to police;
Must comply with all the provisions of the Gaming Act and the Gaming Regulations.
The process of obtaining a gaming license
The process to obtain a gaming license
Steps
Activities
Timeframe
1.
Submit documents to the Gaming Board to process the application
1. Two copies of the Business Plan/Feasibility
Study. Should contain a clear statement of project objectives, applicants' profiles, details
of investment costs and how the proposed investment will be financed (name the specific sources of funds and their contacts, terms
and conditions of the loans if applicable), sources of technology if applicable and gaming equipment, market study, expected employment generation,projected financial and economic analysis including projected annual balance sheets and income statements for the first four years, proposed implementation schedule, andany other information that will useful for the determination of the application.2. Duly filled application forms and application fees paid 3. Duly filled Personal Declaration Form for each Director 4. A copy of the company's Memorandum and Articles of Association 5. A certified copy of the Certificate of Company Incorporation.6. Evidence of sufficient financial capital5 available for the implementation of the project.7. Proof of citizenship of every incorporator/ subscriber, and every director and senior officer. This includes a detailed Curriculum Vitae, a photocopy of the first five pages of a passport, a passport-size photograph, and historical background.8. Audited Balance Sheets and Income Statements of every incorporator/subscriber and every director and senior officer.
Within 30 days from the date of receipt of an application, Gaming Board will approve/ disapprove the application
Key Notes
All application fees are non-refundable
There should be a minimum investment capital for a foreign company of USD 500,000 proven to exist for the investment in Tanzania. Minimum investment capital for a local company of USD 300,000 has proven to exist for investment in Tanzania.
9. Tax Clearance from the Income Tax office of the country of origin of the applicant and every director and senior officer.10. Statement from two persons (not relatives) vouching for the good moral character and financial responsibility of the incorporators/ subscribers and the proposed directors and senior officers.11. Company Board of Directors' resolution to invest in Tanzania.For an internet gaming license, the addition of the following documents;
12. Anti-bribe pledge form.
13. Responsible gaming guidelines.14. Application forms prescribed in the Internet Gaming Regulation for each director or shareholder with 5% of ownership or controlling interest in the applicant company.15. Detailed information about the service provider, structure and equipment, and services to be offered.16. Description of the technology and its source.
2.
On receipt of the application, the Gaming Board will undertake an investigation to determine the applicant's suitability
1. A vetting process of the shareholders, directors, and business2. Applicants (except support employee's licenses) are to pay for the investigation costs6 as determined by the Gaming Board3. In addition, applicants shall pay to the Gaming Board for transportation and its related costs together with significant office expenses and other related expenses until the conclusion of the investigation.
The investigation shall be concluded upon the issuance of an initial order of grant or denial of the license by the Gaming Board.
3.
Gaming Board to grant Gaming License
1. On condition applicant has met all requirements including payment of fees and costs
The Gaming license shall be valid for one year subject to renewal.
The applicant shall deposit to the Gaming Board such amount as may be sufficient for that purpose.
Gaming Taxes for all types of gaming in TZ
The Gaming tax is charged on these types of gaming namely; Casinos, Sports Betting, SMS Lottery, National Lottery, Street slot Machines, Forty Machines Sites, Virtual games, and other gaming products.
Sports Betting, online and retail is taxed at the rate of 25% of Gross Gaming Revenue with 15% on net winnings of players. The 5% of the tax remitted shall be allocated to the Sports Development Fund.
SMS Lotteries, Forty Machines Sites, and Internet Casino operations are taxed at the rate of 25% of Gross Gaming Revenue (GGR) with 15% on net winnings;
Street slot machines are taxed TZS 100,000 per machine per month with 15% on net winnings;
National Lotteries is taxed 20% of Gross Gaming Revenue with 15% on net winnings;
Casino operations are taxed at the rate of 18% of the weekly Gross Gaming Revenue and all land-based casinos are taxed at the rate of 12% on net winnings.
Virtual games are taxed at the rate of 10% of the Gross Gaming Revenue and a 15% rate on net winnings.
Other gaming products under section 51 are taxed at the rate of 10% of the Gross Gaming Revenue and 15% on net winnings.
Additional features can be found in our complete feasibility market reports which we can arrange at a request that includes but are not limited to;
Estimated Market overview
Main players, their products, and models of operations
Taxation frameworks
Repatriation of funds policy
Double Taxation agreements (DTAs)
Regulatory frameworks (Existing, new, and upcoming)
Business plan based on the type of gaming
Source: Shikana Law Group, Tanzania
AD: About Bizin Africa
Bizin Africa is Africa's number agency for helping igaming businesses to launch their operations in Africa. Our goal is to promote Africa to the world as the best investment destination for gambling business owners. In addition to that, we help organizations to venture into new markets in Africa.
We are also playing a key role in advocating for initiatives that could see more African youth get employment opportunities. Inviting more investors into the African continent is one of the key initiatives we are involved in which will help us in achieving our goal.