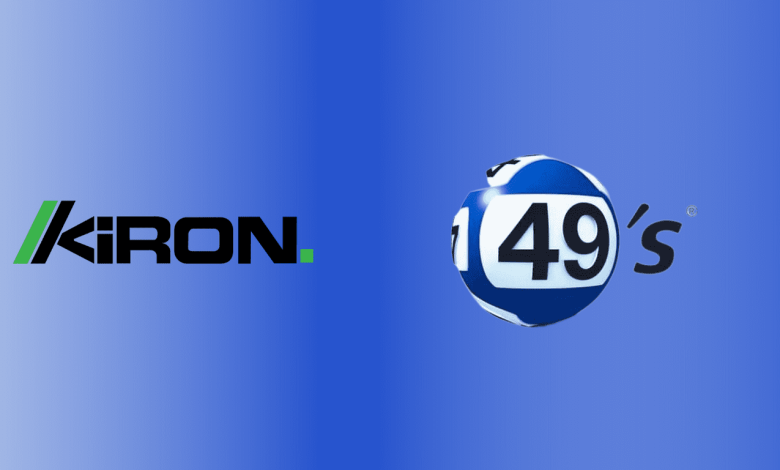 Kiron Interactive has developed and repurposed its well-liked UK 49s Numbers lotto-draw TV program for the African market. Kiron 49s
Kiron who are creators of virtual sports and live games has launched a brand-new, 24/7 channel specifically designed for African audiences, offering a hand-picked selection of top-tier products all around the continent.

Two separate offerings in its flagship UK Numbers channel's combination of formats are expected to have a big market influence in Africa.
A team of enthusiastic and well-liked announcers will broadcast The 49s live draw two times a day. 49s has been widely popular for more than 25 years and offers the possibility to win big from modest bets with the option to choose six balls from a format of 49 balls.
The newer, higher frequency, and higher-margin 39s product, which features a draw of fewer numbers every three minutes, 24/7, meticulously engineered to optimize betting opportunities, are offered in addition to the popular 49s product, providing the ideal response to the high demand for such material.
According to Kiron, the popularity of low-stakes, high-turnover gaming has significantly increased in Africa; as a result, its new channel is well-positioned to take advantage of this rising demand by providing a format that is in line with players' tastes and actively meets their demands.
UK Numbers and its two draws are poised to establish themselves in the wide range of markets on the continent thanks to Kiron's in-depth local expertise, network of partners, and well-established reputation among African operators and players.
The launch of our new channel brings exciting news for lottery enthusiasts in Africa. It provides them with the perfect opportunity to win substantial prizes with minimal investments, catering to their preferences.

With the 49s draw taking place twice daily and the introduction of the brand new 39's product occurring every three minutes, players now have an even wider range of options and greater chances of success across various market demographics.

We have witnessed the tremendous impact that the right 24/7 numbers products can have in other markets, and we are confident that our new channel will replicate that success.

Kiron Co-CEO, Steven Spartinos said.
---
Check out the latest news here and you are welcome to join our super exclusive iGaming Afrika Telegram Forum for all the latest and breaking news in the African Gambling industry. We would also like to hear from you, Message us on Telegram here or write to editor@igamingafrika.com Kiron 49s