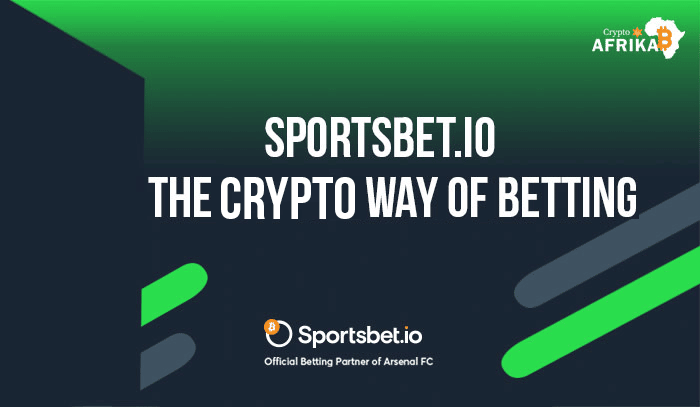 Sports betting is now a norm in Africa, in recent years the industry has developed and it continues to grow with every passing day. Betting is taken as a widespread pastime and sometimes a highly perceived income generator among the youth in Africa.
In Africa, there are the giants of sports betting with both retail and online betting being at their peak in these countries. The top-notch gambling nations in Africa include; Ghana, Kenya, Nigeria, South Africa, Tanzania, and Uganda. Growing markets like Zimbabwe, Morocco, and Mozambique deserve a mention as well.

In 2019 GeoPoll, a firm that carries out surveys found out that Kenya led with 83.90% of Kenyans having tried or taken part in gambling or betting, followed by Nigeria (78%) and South Africa (74%). Its believed that these numbers as of 2022 have risen and will continue to grow in the future. Its been found that over 60 million Nigerians are active in betting and almost every day they stake up to 15$. This is also almost the same as the rest of the African giant gambling countries. About 50% of the adult population of South Africa participates in sports betting in one way or another.
The frequency of betting is growing from once a week to almost daily betting in most countries in Africa. With the high rates of inflation in most countries, poor governance, and the greatest of them all, unemployment rates hit the highest in Africa. Many youths are now venturing into betting as a source of income. This is an investment opportunity for most sports betting companies who would like to get their share of the giant African market.
Operators of sports betting businesses in Europe and the US have already realized that Africa is the way to go and are expanding quickly into the African market. With the world of finance taking a turn as the new digital currency of cryptocurrencies takes over the African economy, the betting giant sportsbet.io has taken this into account and has ventured into the African market.
Sportsbet.io is an online crypto sports betting firm which is now venturing into the African market. What is making sportbet.io stand out is its uniqueness in allowing crypto betting. It is estimated that the knowledge and spread of cryptocurrency have hit the heights of 2500% as of March 2022 in Africa. This means that more people are getting to know and developing an interest in this new way of payment. Putting this into context then sportsbet.io success is inevitable.
Betting in crypto is really beneficial compared to fiat currency betting. With crypto, the returns are huge compared to fiat currencies. With sportsbet.io you incur close to zero transaction costs, especially on Withdrawals or deposits. In fiat currencies, you will incur transaction costs and high taxes in some jurisdictions. The bonuses on this platform are amazing with first-time bonuses of up to 50 euros available and with time the bonuses going up to 1000 euros in Crypto. This is so motivating to a player who wants to earn that extra cash on the platform.
Transactions are instant with crypto. Sending your deposit from your wallet to your sportsbet.io account is instant and so is withdrawing. There are no delays, no third-party involvement, etc. It's just you, your wallet, and your betting platform. This privacy is amazing. The anonymity is attracting big fish VIP gamblers who would like to take part in the gambling industry unanimously.
Getting a sportsbet.io account is easy, one needs only to click Here and register. After registration and account verification you start betting immediately. Sportsbet.io offers a cash-out option whereby one can opt to cash out his/her winnings before the played games come to an end. This is a fun way of winning as one can follow their running bet slip and decide to cash out early if a team on the list seems to be going the wrong way.
To add to the list, there is the affiliate program. This is another way of earning with these bookies whereby, after you register with them and get an account, you can end up sharing your registration link and if people sign up with your link and place a bet you end up getting a bonus. This is an added advantage of joining this platform for sure.
Partnership with Bitcasino.io
When it comes to casinos we all know the game. Instant insane amounts in winning. Sportsbet.io took its game to the next level when it partnered with Bitcasino.io, Africa's number one Bitcoin Betting Casino. This is an online casino program that allows players access to over 1800 Bitcoin casino games that one can play and win within a duration of fewer than 4 minutes and less. Sportsbet.io is now in partnership with this casino and well gamblers have a new thing to toy with as the chances of earning have been doubled here. There are no limits with casinos and there have been cases of winners making up to millions within 4 minutes or less.
To join Bitcasino.io, Africa's number one Bitcoin Casino, click here
I believe we are a growing continent and in terms of adopting crypto, Africa is incomparable with the other continents. Sportsbet.io is at the forefront of being a mammoth firm in Africa with no doubt since it's growing at the pace set by crypto adoption. Take a chance and join the world of today by joining the crypto world and opening a sportsbet.io account.
Buy Bitcoin With Mpesa on Paxful.com
You can now easily buy Bitcoin With Mpesa on Paxful.com and use it on Sportsbet.io and Bitcasino.io. This is after #Sportsbetio and #Bitcasinoio partnered with Paxful.com to make it easier for Players in Africa who are on the Mpesa network to use Paxful in Buying and Selling Bitcoin for use on the two betting platforms with ease. To open a Paxful account, click here and start buying and selling Bitcoin through Mpesa in simple steps.