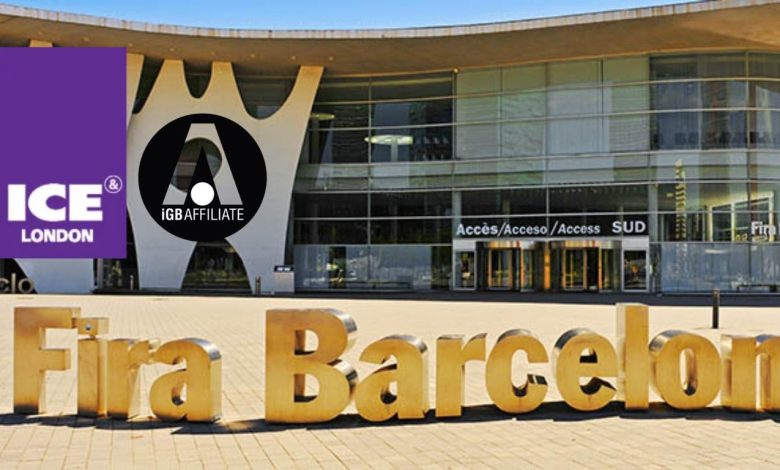 The International Casino Exhibition, also known as ICE, is a trade show and conference for the gambling industry and will relocate from its longtime home city London, United Kingdom, to Barcelona, Spain. ICE London Barcelona
This decision was announced on Tuesday by the show organizers Clarion Gaming and the first edition will happen at Fira de Barcelona from 20-22 January 2025.

The decision to relocate the ICE show to the Catalan Capital in 2025 was made by the organizers after considering Paris, Madrid, and Barcelona as potential locations for the event's future home and also an option of retaining London as a host city came up. The choice to move the conference to Barcelona ultimately won out over the possibility of keeping it in London.
An impartial, worldwide organization with "vast experience in the events and location search space, carried out the selection process, which involved evaluating more than 30 variables, venue visits, city presentations, and thorough negotiations. The process took into account all facets of attending, exhibiting, and planning the two events in addition to longer-term strategic issues influencing the growth of ICE and iGB Affiliate.
I would like to open by recording my thanks to our panel of global industry stakeholders, who represented all of the key gaming sectors and geographies represented at ICE, for their insight and contributions to the selection process; to the four shortlisted cities for what were highly professional and impressive bids; and to our independent agency for creating and overseeing every detail throughout each stage of the process.

This was a complex, customer-led undertaking. The process enabled us to identify the city that our customers believe is best equipped to be our strategic partner for the future and is able to host two world-class events which meet the needs of businesses of all sizes and locations across every part of the gaming and ICE Community.

The successful bid by Barcelona was notable for the scale of its world-class facilities, outstanding hospitality infrastructure, logistics, ROI for our customers and ability to scale. By forging a progressive partnership comprising the international industry, Fira de Barcelona and public and private stakeholders in Barcelona, Catalonia and Spain we have a huge opportunity to create an important legacy for the future.

Alex Pratt, Managing Director at Clarion Gaming
Additionally, Clarion Gaming revealed that their 2025 iGB Live event would move from Amsterdam to London.
On behalf of Clarion Events, I would also like to thank the team at ExCeL London for their support over the past 12 years. ExCeL London provided an environment in which both ICE and iGB Affiliate were able to develop, meet the business needs of their stakeholders and grow in status as two of the most important live events in their respective sectors. We remain committed to ExCeL London as a great destination and are looking forward to bringing iGB Live to London in July 2025 to continue this legacy and provide the perfect backdrop for this fast growing event's future in a key gaming territory.

Now this process is complete, our exclusive focus is on continuing the ICE and iGB Affiliate success stories in partnership with our international stakeholders and to deliver an amazing experience in London in 2024.
As the only significant events in Barcelona over the January dateline, ICE and iGB Affiliate will help to create an exclusive venue and city experience for exhibitors and visitors. ICE London Barcelona