International
Chile Adopts New Resolutions For the Gambling Industry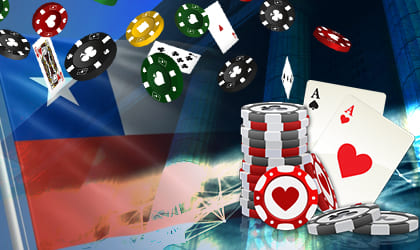 The resolutions proposed by the Economic Commission of the Chamber of Deputies were approved by the Chilean government, paving the way for the establishment of a regulated online gambling industry in 2023. Chile Gambling Regulations
The Commission was tasked with creating the legislative provisions that the government and pertinent agencies would require to distinguish between legal and unlawful (illegal) internet gaming activity.

Since online gambling and sports betting are not covered by Chile's current Gambling Law, a legislative update was necessary.
Heidi Berner, the Economic Undersecretary, and Vivien Villagrán, the Superintendent of Gaming Casinos Chile (SCJ), participated in the creation of 15 additional articles.
In order to eliminate legislative uncertainty, Berner emphasized that the suggested articles were primarily concerned with how to regulate "ambiguities of digital platforms and online gambling businesses."
The adoption of Article 40 is extremely important because it creates the legal framework for Chilean authorities to pursue legal action against illegal gaming.
The accusations and sanctions that Chilean authorities will be able to impose for internet gambling-related fraud, corruption, and cybercrimes were further described in other articles.
Chile's pending Bill 035/2022 states that all products and games of chance sold by licensed operators must be registered with the Ministry of Finance.
Operators with a license will need to designate a "legal beneficiary"—either a Chilean citizen or a foreigner—to act as the license's representative. The current officeholder "will have voting rights or veto power over an applicant or operating firm."
Read Also: UAE Establishes First Gambling Regulatory Board
After this week's events, Chile is still moving steadily forward towards establishing its planned online gambling marketplace, a "government project" that was started in March.
The Ministry of Finance is anticipated to release its recommendations to the market regarding licensing costs and tax ideas for licensed operations in the upcoming weeks.
In 2023, Congress established a "special committee" to settle the long-running disagreement about betting partnerships between the National Association of Professional Football (ANFP) and the Ministry of Justice.
The Ministry of Justice's directives to outlaw partnerships with betting/gambling companies have been opposed by the ANFP. They contend that the Ministry should concentrate on amending rules because there is no legal precedent in Chilean law to prevent sponsorships.
As things stand, the government claims that it will approve a new gambling framework by 2023. With this, Chile will end its present monopoly system that restricts the country's gambling industry to just three companies: Loteria Concepción, Polla Chilena (football pools), and Teletrak Chile (pari-mutuel horse racing). Chile Gambling Regulations