Once again, GlobalBet recently made headlines at the SBWA+ 2023 event in Lagos, Nigeria, where the company grabbed the top spot in the Sports and Virtual Betting Category Award. GlobaBet SBWA+ 2023 Virtual Betting Awards
The SBWA+ Awards is a big highlight every year. Given at the Sports Betting West Africa+ event, it shines a spotlight on the best of the best in the gaming industry, especially in Africa.

In GlobalBet's latest quarterly update, CEO Daniel Grabher commented on the award received at SBWA+ 2023. GlobaBet SBWA+ 2023 Virtual Betting Awards
While the recognition at SBWA+ 2023 is appreciated, our sights are firmly set on the road ahead. There's a substantial scope for collaboration with operators and regulators to further innovate and regulate the market landscape in Africa.

read the statement from the CEO.
This win shows just how dedicated the brand is to being the best in the gaming world in Africa.
Full List of Winners at the SBWA+ 2023 Awards
Numerous renowned brands were honored across various categories during the SBWA+ 2023 West Africa Awards ceremony. The full list of winners is listed below:
SBWA+ Leading Supplier Award 2023
SBWA+ Sports Betting Provider Award 2023
SBWA+ Industry Influencer Award 2023
Oyindamola Michaels, Kaizen Gaming
SBWA+ Virtual Platform Provider Award 2023
SBWA+ Online Casino Provider Award 2023
SBWA+ Remarkable Woman In Gaming Award 2023
Olabimpe Akingba, Association Of Nigerian Bookmakers
SBWA+ Outstanding Consultant Award 2023
The Significance of iGaming Awards in Africa
In the flourishing iGaming industry of Africa, awards such as the SBWA+ aren't merely symbolic. They carry a profound meaning. For a region where the iGaming business is still developing, such Awards are important markers of quality, trustworthiness, and excellence in quality.
These awards highlight companies that aren't just thriving but setting the gold standard. Receiving such recognition in Africa's iGaming arena signals to players, investors, and competitors that a company is at the forefront of the industry's evolution on the continent.
Read More: Lagos State Lottery and Gaming Authority Defends Statement on 'illegal Operators'
Moreover, as the African market is rapidly attracting global attention, these awards help in distinguishing genuine leaders from fleeting players.
In an industry marked by fast technological changes and shifting player preferences, the importance of these awards further motivates companies to continually innovate, uphold high standards, and contribute positively to Africa's iGaming ecosystem.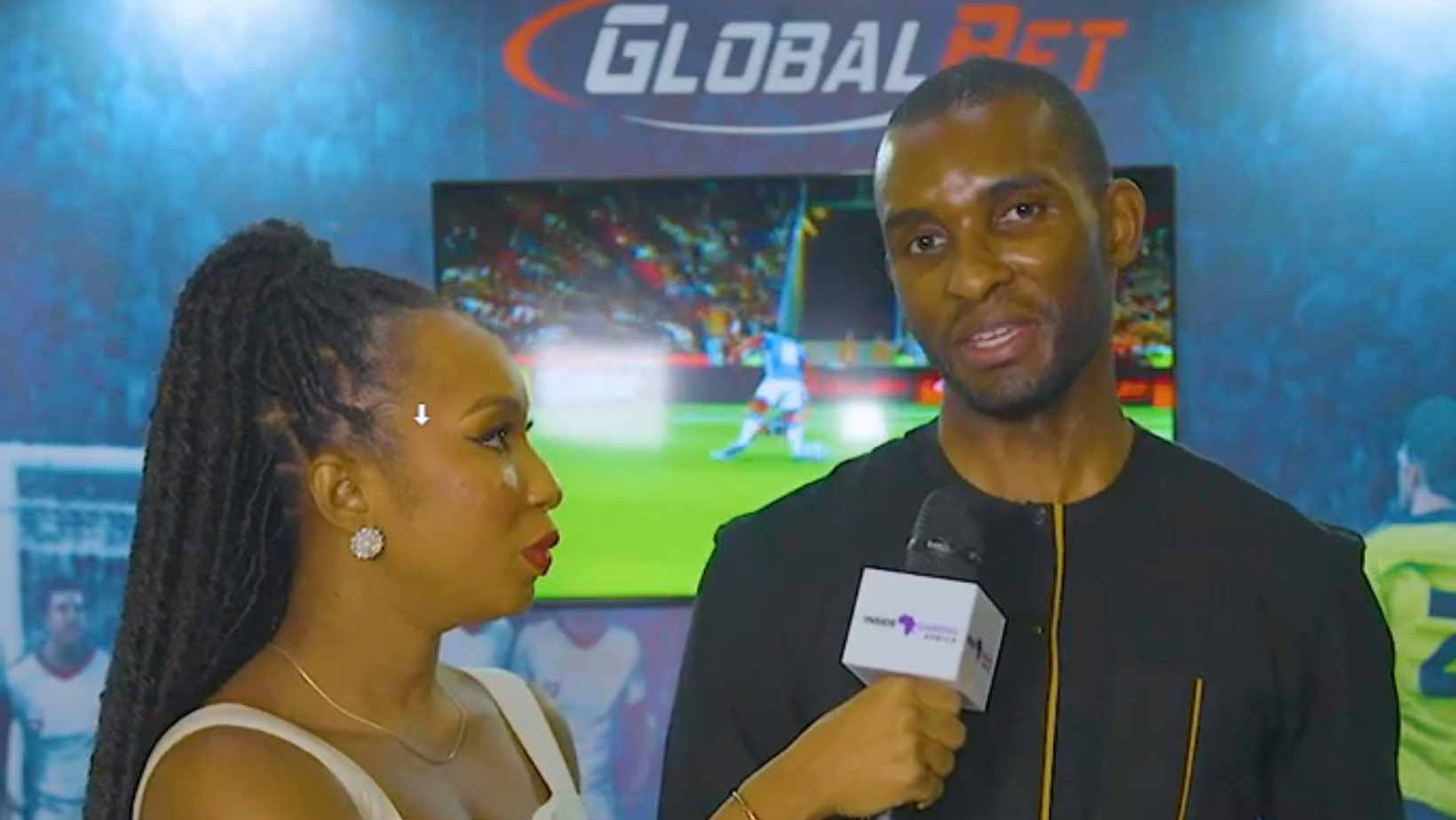 Global Bet's Future Plans for Africa
People are excited about what GlobalBet has planned for next year. While the exact details are a secret, there's talk that they want to help governments improve their gaming rules and checks. Everyone is eager to see what they'll bring to the table next.
In short, GlobalBet isn't just about winning awards. They're on a mission to improve the gaming world in Africa. They've already made a big mark, and with the recent SBWA+ win, it's clear they're on the right track. The future looks bright for GlobalBet, and this award is just another step in their journey.
About Global Bet GlobaBet SBWA+ 2023 Virtual Betting Awards
GlobalBet is no small player. With a reach in over 50,000 betting shops across many African countries, they're a major force. They provide full services for gaming businesses and also work with national lotteries. GlobalBet works hand in hand with local rules and regulators to make sure gaming is safe and fair for everyone. GlobaBet SBWA+ 2023 Virtual Betting Awards