The annual Sports Betting East Africa+ summit is returning to East Africa for the eighth time thanks to Eventus International. The event will take place from 13th to 14th July 2023 at the Kabira Country Club, Kampala, Uganda.
For African operators, regulators, and others in the Igaming ecosystem, this comes as one of several opportunities for interaction, networking, and collaboration. SBEA+'s main aim is to be a center for, starting partnerships, closing deals, and meeting most if not all, the East African decision-makers in this industry.

For sports operators and providers who want to understand and if possible dive into the East African market, this is the perfect venue. The "Connecting East Africa" themed summit will see interactive topics covering, best practice marketing strategies to the ins and outs of the regulation in the region.
Key topics to look out to include:
Updates on the day-time betting ban in Uganda and the future of the industry in the country
Africa versus Europe: How the continents differ and how to appeal to each market
How to effectively improve player protection and responsible gaming
Staying relevant in the growing African market: How to creatively take your business to the next level
Organizations such as Bizin Africa iGaming Consultants will grace the occasion with speeches from industry operators, affiliates in the sector, regulators, government officials, and consultants among other players in the industry who will be present.
The summit comes amid growing concerns over new regulations that have come to play in most East African countries aiming at protecting players who are highly vulnerable to abuses from illegal gambling activities. All these topics will be analyzed by industry experts at the summit and therefore you just can't afford to miss it!
The bodies involved hugely applaud the previous summits and this one is no exception. The vibrant list of speakers who are well-versed in the African sports betting ecosystem as well as globally makes the event a must-attend.
Some of the speakers in the lineup include:
Alessandro Pizzoloto, Co-founder and CEO Stm Gaming
Balton M. Omwodo, Operations Manager, StraikaBet
Brian Ainomugisha, Manager – Compliance, Enforcement and Responsible Gaming National Lotteries and Gaming Regulatory Board, Uganda
Brian Ondieki, Sports Betting Consultant, Tabro Solutions Ltd
Cameron Green, Founder, F9 Media Group
Didymus Ibrahims, Risk and Fraud Manager – Head bookie BetAfriq
Duncan Ndegwa, Ceo, Ultrabet
Edwin Tarus, Lead Consultant, Tabro Solutions
Felix Mulandi, Gaming Consultant
James Mpiirwe, Senior Consultant – Regulatory Frameworks, East Africa, Genius Gaming Consult
Jeremiah Maangi, Managing Director, Bizin Africa, igamingafrika.com & betdomains.io
John Kamau Kungu, Founder, Betconsult Africa
Purity Wahiu, Operations Manager, Palms Bet
Simon Pepper, Chief Product Officer, Tola Mobile Ltd
Solomon Godwin, Senior Business Development Manager, Africa Pragmatic Play
Thomas Buckley Opar Owuor, Independent Platform Consultant – Sports Betting, Payments, Digital Economy
William Musyoka, Content Manager, Bizin Africa & igamingafrika.com


Yudi Soetjiptadi, Managing Director, Eventus International said,
Eventus International is excited to bring The Sports Betting East Africa+ Summit 2023 back to Kampala, Uganda. This is one of our longest-standing events which continues to grow from strength to strength along with the rapidly developing East African iGaming market. We foresee significant business opportunities in East Africa and we are thrilled to bring local and international stakeholders to the region to network, learn, and grow together to shape the future of iGaming in the region.
Here is what some of the attendees of the event are saying,
Ronald Louis, Tanzania Country Manager, Tanzania Country Director at 888Africa says,
A great platform to engage with the most prominent minds in the sports betting industry from the continent and beyond.
Jeremiah Maangi, the founder and CEO of Bizin Africa, igamingAfrika.com and betdomains.io says,
The African internet gaming industry has grown over time thanks to events such as those organized by Eventus International on the continent. It is only by coming together and talking can we bring change to different sectors of our economies, gambling being one of them. I therefore invite all who are in or interested in the East African sports betting sector to be part of this exciting conference happening in Uganda, the land of Matoke (Sweet Bananas).
At its networking events, SBEA+ has developed a reputation for creating novel partnerships and closing deals. SBEA+ provides you with numerous opportunities for networking during the event, giving you the chance to connect with decision-makers and business leaders to complete transactions and forge new alliances.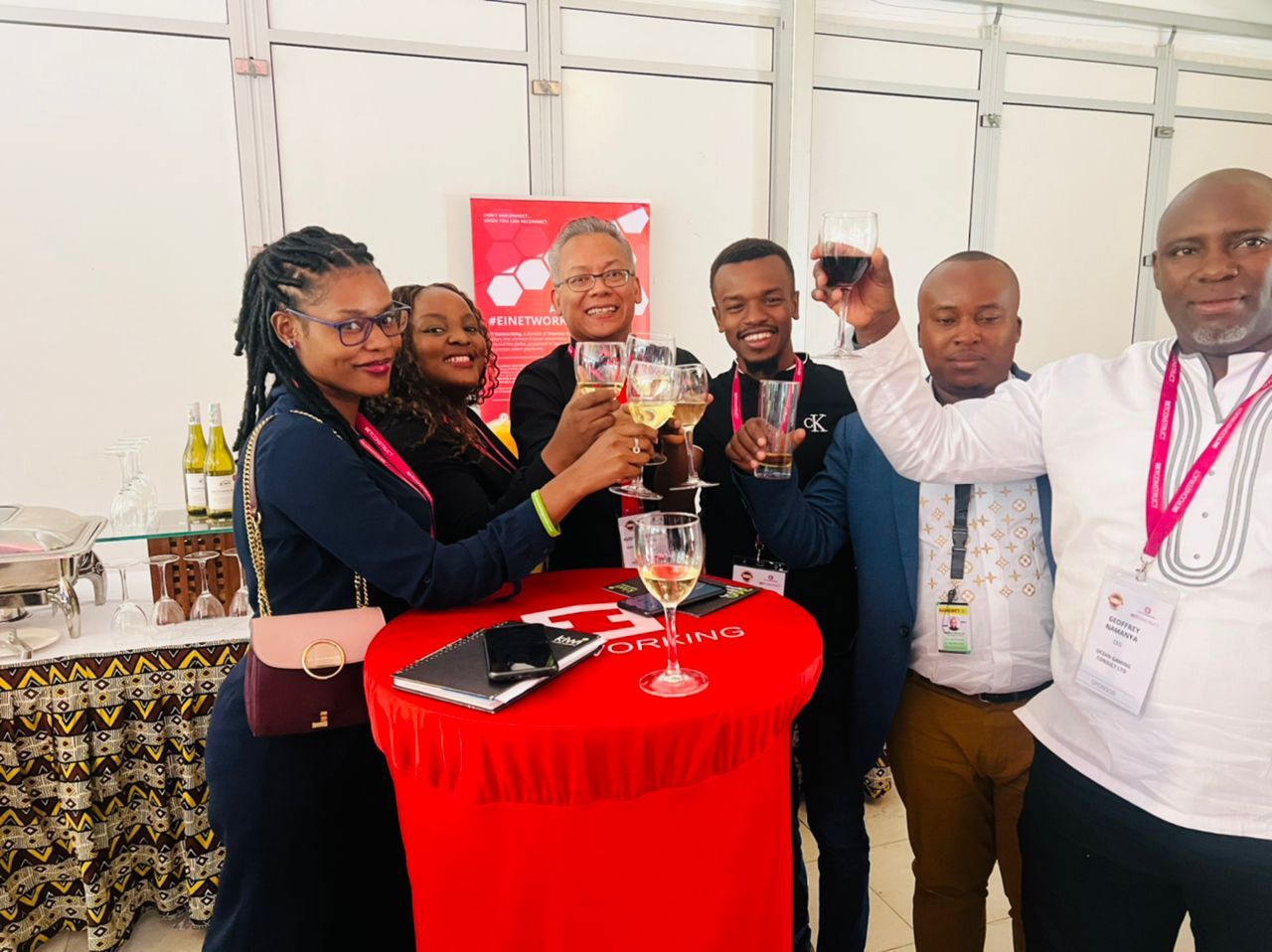 Photo Gallery Above: Moments from SBEA Tanzania 2022
ABOUT BIZIN AFRICA IGAMING CONSULTANTS
Bizin Africa is Africa's number one agency for driving igaming businesses to Africa. Thinking of expanding your reach globally, think Africa. Bizin Africa will do recruitment, management, marketing, and set up for your business in Africa.
We will help you in getting a gaming license in any African country of your choice, staffing and recruitment in the gaming sector in Africa, sales and marketing for your business in Africa, business development, market research, and business plan formulation, business set up among many other services that will see your igaming business being operationalized in the African continent with ease.
As a startup and marketing powerhouse in the igaming industry in Africa, Bizin Africa has been able to help international investors to start their operations in Africa by introducing them to the African market, locating the best destinations, and helping acquire licenses to start operations.
You can talk to us here or write to us via info@igamingafrika.com
Our Services at Bizin Africa iGaming Consultants Include:
New or old Igaming Licensing acquisition support in Africa
African Sports Betting Domains Support through betdomains.io.
Mergers and Acquisitions.
Market Research.
Sales and Marketing services (Digital and Outdoor)
Market Research and market entry plan formulation.
Influencer marketing and brand ambassadorship support.
Branding and Rebranding support.
To learn more about the event, visit sportsbettingevents.com
editor@igamingafrika.com
Subscribe to our channel on Telegram here for timely live updates on all happenings in the iGaming space in Africa. You may also join our group on Telegram here and grow your networks by interacting with all players in the iGaming sector in Africa