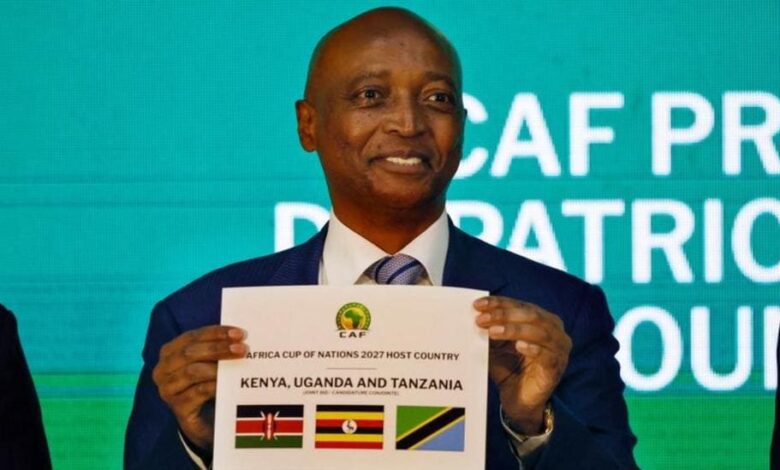 The Confederation of African Football (Caf) has declared that the Africa Cup of Nations (Afcon) will take place in Morocco in 2025. Furthermore, a joint bid comprising of Kenya, Uganda, and Tanzania has secured the privilege to host the 2027 tournament. Morocco Kenya Uganda Tanzania Afcon 2025 2027
Morocco had taken the place of Guinea who gave up their spot in the tournament last October due to concerns about infrastructure and facilities,

Zambia and a combined bid by Nigeria and Benin were contenders for hosting the 2025 World Cup. However, they decided to withdraw their applications to give Morocco a chance to showcase its potential and potentially improve the likelihood of a World Cup taking place in Africa. Morocco has teamed up with Spain and Portugal to make a joint bid for the 2030 World Cup.
According to Patrice Motsepe, the president of CAF, all of the available options for both tournaments would have been sources of pride for Africa.
He further added that the decisions were made based on the extent of infrastructure provided by the bids, which encompassed amenities such as facilities, accommodation, and hospitals.
Read Also: Newcastle United signs partnership Agreement with betting site BetMGM
The decision that was taken today was to focus on African unity, development and growth, in the context of those countries withdrawing. A huge amount of money is being spent on Morocco for 2025. The bid from Morocco to host the World Cup is not just for Morocco, but for the whole of Africa.

Motsepe said of Morocco's won bid to host the tournament in 2025.
This is the first time since 1976, when Ethiopia hosted, that nations from the Council for East and Central Africa Football Associations (Cecafa) – Kenya, Uganda, and Tanzania – will organize the tournament.
The three nations came together because our standards and requirements are very high.

Sometimes it requires hundreds of millions – sometimes billions – in infrastructure. It makes me proud when football brings countries together. Afcon 2027 is going to be a huge success.

added Motsepe, likening expectations for the organisation of tournaments to those held by European administrative body Uefa and the South American Football Confederation (Conmebol).
In addition, Motsepe stated that the upcoming competition is scheduled to be held in Ivory Coast between 13th January and 11th February 2024. The selection process will occur in Abidjan on 12th October at 1900 GMT. Morocco Kenya Uganda Tanzania Afcon 2025 2027