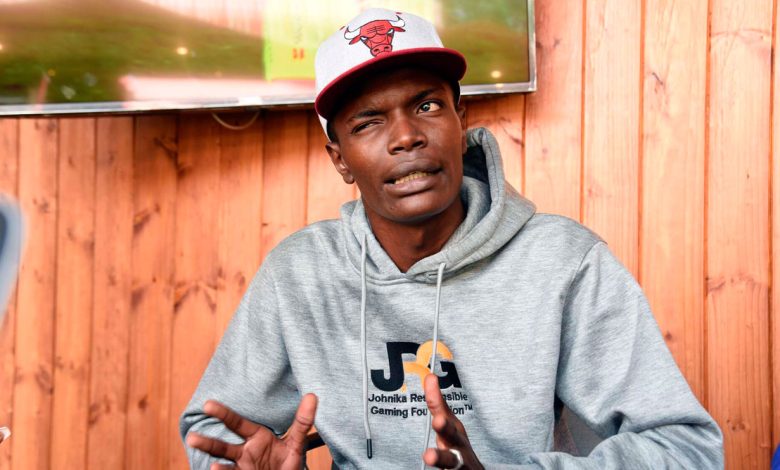 Tyler Kamau Mbaya, a young acting prodigy best known for playing Baha in the enduring television series Machachari, was recently exposed online as a gambling addict. The actor is currently receiving counseling to help him overcome his addiction to gambling. Baha Machachari Gambling
All of this was made public when Nurse Judy, a Kenyan woman residing in the US, tweeted screenshots of Baha pleading with her for money to help him with his personal issues.

Despite never having met before, Nurse Judy sent him some money, which caused Baha to return with other emergencies and demands for additional funds.
Baha allegedly turned into a nag, constantly emailing and contacting Nurse Judy, and she thought his behavior was odd. When she contacted Georgina Njenga, Baha's long-term girlfriend, to ask about the severity of their domestic issues, she was informed that they had none of the aforementioned issues.
Georgina admitted that she had been responsible for paying their bills and that Baha had a gambling problem, which was likely the reason he had been pleading for money.
Following this discussion with Georgina, Nurse Judy went on to share screenshots of these exchanges, revealing 23-year-old Baha as a gambling addict, a purported con artist, and someone who refused to pay back the money he had borrowed.
Read Also: Global Fintech Unlimit Launches in Kenya
The viral screenshots sparked a national debate about how Baha was too young to have such an addiction and how young people will do anything to get money to support unhealthy lifestyles. He continued by admitting that what Nurse Judy had said on her social media accounts about their chats was accurate and that it had really embarrassed him.
While speaking to Nairobi News on Friday, June 8, 2023, he revealed how gambling affected his life.
"I'm an actor by profession, I'm a young dad and I've been struggling with the underlying issue (gambling) for a while and I'm really willing to seek help. I found myself deep into gambling because of a series of bad decisions that piled up to a point where I feel that my finances were a bit crippled so I was trying to get fast money – which was pretty much gambling," Baha said.
"The finances were not necessarily for bills because my shawrry (girlfriend) was helping out so the majority of it was now the elevation of getting from one place to the other – because of the pressure of society's expectations because if it was basic needs, that was all sorted out. I was also managing on my own because basic needs were not things I was unable to hack. It was the luxuries in life that I was lacking and I had pressure to search for them," he explained.
"When I went into betting, I started cutting off friends. I wasn't so social so I'm trying to get social again so that it can prevent me from being alone, always being on my phone, and finding myself betting," he said.
The Healing Process
In a news conference on Friday, June 9, the actor acknowledged this and admitted to having an addiction. Therapy, he said
He called the therapy 'baby steps, and we are going to get there"
"I know all of you have seen what's going on in social media, and one thing I want to say is betting is a disease. Most people don't look at it that way and I'm so glad I have so many people willing to help me. Hopefully, afterward, I can give my story. I hope all goes well" he said.
Baha also warned his age-group companions and peers against irresponsible gambling.
"For the youth such as myself, there are certain reasons that push you to do it. You can't realize it because this is not an illness. When it becomes problematic and you have someone who is willing to come out and help, that's really helpful" he continued.
---
Check out the latest news here and you are welcome to join our super exclusive iGaming Afrika Telegram Group for all the latest and breaking news in the African Gambling industry. We would also like to hear from you, Message us on Telegram here or write to editor@igamingafrika.com Baha Machachari Gambling